I wonder why egg salad hasn't had a dramatic revival in recent years. With the re-embrace of eggs from a health perspective (not to mention its being an eggcelent protein for economy's sake), it seems eggs can do no harm poached, fried, or hard-boiled on even the finest restaurant plates. But egg salad? Perhaps the pale-yellow deli standard could use a little perk.

The last time I ventured into this staple American sandwich stuffer, it was studded with piquant capers and spruced up with plenty of fresh lemon juice and herbs. But heading east from the Mediterranean, we come to a vibrant palette of flavors to awaken it also. I'm talking curries. You know–spicy, sweet, sour, salty, something. Oh it's winter alright, but you can be in a tropical place quickly with a can of Thai green curry paste. I'm not even opposed to the yellow mustard deli standard egg salad, but I am opposed to doing the same thing every time the same way for no good reason.
Making a batch of egg salad will last in your fridge for several sandwiches throughout the week, but I was driven to make a good portion for a daytime baby shower for a dear friend last weekend. Thinking that eggs made sense for the theme of the event (babies? Ovum?), I put my name down for tea sandwiches with some kind of curried egg salad. As the menu progressed and more cooks added to the list, another tea sandwich appeared–this time with chutney-spiced cream cheese and cucumbers. It was my friend Sangita's family recipe, and she warned that it sounded weird but is really tasty. Boy, was she right about the last part. But, it didn't sound all that weird to me at all. And, it helped inspire me to spice up my egg salad with a Southeast Asian twist, for a little variety.
Armed with cilantro to add as fresh garnish (and lots of garishly blue flowers from a bodega), I arrived at the baby shower's venue, my friend Kara's place. After arranging some of those flowers into vases, I settled into the kitchen to assemble the triangle-shaped bites. (Our hostess' cat seemed to approve this decision, defiantly claiming the bags I had brought the flowers in as his makeshift bed.) Karol arrived and helped me to prepare a large stack of tuna salad tea sandwiches, which I decided to add just in case people were really hungry. She also brought a picture-perfect savory tart with sweet potatoes and goat cheese. Then Melissa came with a cardamom-spiced butternut squash soup, replete with a squirt bottle of herbed sour cream to drizzle on top. Jennie made Special K bars, a riff on Rice Krispies treats, for dessert. Those along with the other delicious offerings from friends grounded our spread in a distinctly nuanced yet traditional direction that I thought couldn't be more fitting for our guest of honor, the baby-bloated Jordan.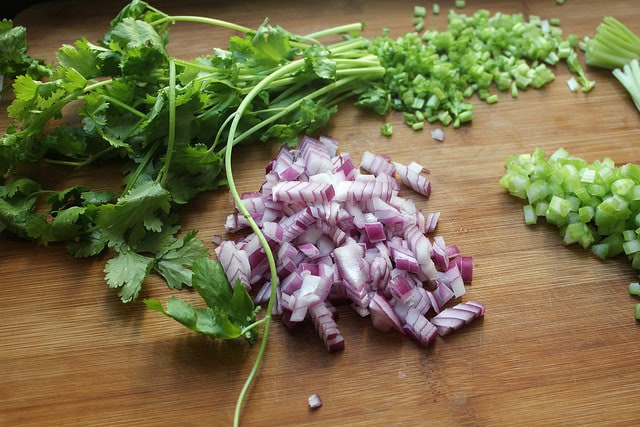 One of the highlights of the shower (post-feeding time frenzy) was giving Jordan our personal choices of baby books. We'd decided to give her each our favorite book from early childhood, and tell a little about it, after she tried to guess who was the giver. Now, this wasn't the most clever of baby shower games, but after actively researching such activities, I threw in the towel (who wants to make candy bar-smeared diapers or "diaper cake"?). But it turned into a really fun group discussion; it made me learn a little about each lady, and at least for me, it made me realize how much the book of my earliest memories might have impacted me. My choice was Dr. Seuss' classic Green Eggs and Ham.
Would you eat them in a box? / Would you eat them with a fox? goes Sam-I-am, in endless riddles. Then, finally, the book's protagonist has an earth-shattering epiphany: I do so like green eggs and ham! / Thank you! Thank you, Sam-I-am. 
As I told Jordan, I liked the camaraderie and friendship that's inspired between the characters over green eggs and ham. But moreover, when I look at the book today, I like the triumph of open-mindedness over obstinance–of a certain flexibility and willingness to venture. And shoot, as I write this recipe now, to record it and share with others, I realize that I just made green eggs (salad, albeit without ham).
Green Curry Egg Salad Tea Sandwiches
(makes about 8-12 servings)
1 loaf bread (trim the crusts if you want)
1 dozen eggs
2-3 teaspoons Thai green curry paste
1/2 cup mayonnaise
1 stalk celery, finely chopped
1/2 red onion or 1 large shallot, finely chopped (for color, or substitute with 2-3 scallions)
juice of 1 lime
1/2 bunch cilantro, stems finely chopped and leaves chopped (reserve a few leafy sprigs for garnish)
salt and pepper to taste
Place the eggs in a large pot and add enough water to cover. Bring to a boil and let boil for 6-8 minutes. Drain and run under cold water. Once eggs are cool enough to handle, peel and chop into pieces no larger than 1″.
In a separate bowl, mix the mayonnaise, green curry paste, lime juice, celery, onion, cilantro stems, and salt and pepper to taste. Fold in the chopped eggs and cilantro leaves gently. Taste for seasoning, adding salt, pepper or extra curry paste as desired.
To assemble the sandwiches, spread a layer about 1/2″ of the egg salad evenly on a slice of bread. Top with another slice and cut into triangle-shaped wedges. Repeat with the rest of the ingredients.
Cost Calculator
(for 8-12 servings)
1 loaf bread (from Bread Alone bakery): $4.50
1 dozen eggs: $4.99
1/2 cup mayonnaise: $0.50
1 stalk celery: $0.25
1/2 red onion: $0.25
2-3 teaspoons Thai green curry paste: $0.75
1 lime: $0.33
1/2 bunch cilantro: $1.00
Total: $12.57
Health Factor








Six brownie points: This was a vegetarian option, but one should be well warned whenever making "tea sandwiches" that they can be quite rich and filling affairs. This was no exception, with its main components being hard-boiled eggs and bread–a timeless breakfast of champions? It'll provide you with protein and fiber (especially if using whole-grain bread) and depending on the quality of eggs, it can provide omega-3 fatty acids and many essential vitamins and minerals. More of those come with using plenty of fresh cilantro and lime juice for seasonings.
Green Factor








Six maple leaves: While we're still in vegetarian territory and eggs and bread should be found readily year-round no matter what climate you live within, this salad gets its spice from some imported ingredients. A jar or canister of Thai green curry paste is an economical way to add flavor to dishes, but it's chock full of exotic herbs like ginger and lime leaves. Be sure to take a look at its ingredients to ensure that it's not addled with MSG or lots of preservatives and chemicals that you can't pronounce.