For the last eight and a half years, I've been writing here and elsewhere about my main passion in life: not eating out in New York. You must know plenty about that. Fortunately, the topic of home cooking is infinite; there is no end to delicious (and budget-friendly, healthy, seasonal and sustainable-minded) recipes that can be cooked up, or avenues to explore within this broad realm (urban farming? foraging?). Or, indeed, books to read and write about it. I've taken a passion for the evergreen topic of home cooking to book form again, and it comes out Tuesday. It's an exploration of the food from a country where my mom was born and raised, and thus informs much of my home cooking, too. It's The Food of Taiwan.

I've been much too quiet about it on this blog, so now we're letting it rip. There's a weird tension in between knowing your book is supposedly going to be published, and actually holding it in your hands. This book took an especially long journey to publication—much longer than The Art of Eating In—because it entailed so many photographs, traveling, recipe-testing (or rather, recipe-test partying), and production. And it was held up in publisher-seeking limbo for a couple years in between. No, really. Fortunately, my saving-grace editor, Justin Schwartz at Houghton Mifflin Harcourt cookbooks, decided that it was because the story of Taiwanese food had not been fully told in America that they should publish it, rather than that being evidence that they shouldn't. Do you agree?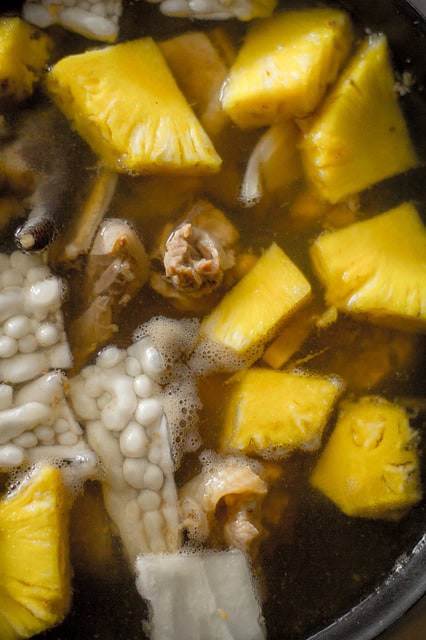 I'm going to be on traveling a bit again for events to celebrate it. Come join, and keep up with new announcements on the book's Facebook page. We're starting off the week with a couple radio talks:
-On 3/22, instead of me drilling an incredible author for my podcast Eat Your Words, Heritage Radio Network's Executive Director Erin Fairbanks will be drilling… me! We'll have photographer Pete Lee on the line, too.
-On 3/24, The Leonard Lopate Show will welcome me on air! Listen live starting 12:40pm EST.
-And that night, 3/24, we're holding a panel discussion on "The Taiwanese Table" at the Greene Space. Seats sold out, but you can actually watch the show live online (a video box will appear on that event page starting at 7pm EST).
I have been thanking a bunch of people who helped out with this book (my family and friends, most of all). But I also owe a ton to all the amazing cookbook authors who I've had the privilege of interviewing here or on Heritage Radio over the years. It was certainly a convenient hobby for me, learning about their trials and tribulations and seeing their incredible finished books, week after week, for the podcast. And I'm especially proud of all the food writers who helped pave the way for Asian cuisines in cookbooks. If it weren't for their work in thoughtfully sharing Asian home-cooking with US audiences—demystifying and making them more authentic, accessible and fun—I think my book proposal would still be sitting in some editor's slush pile.
So, here's a playlist for the weeks that I'll be away. We're revisiting some "classic" Heritage podcasts featuring some greats. Check them out!
Asian Cookbook Author Interview Playlist:
Eat Your Words with Farina Wong Kingsley, author & founder of Farina's Asian Kitchen
Eat Your Words with Andrea Nguyen, on her then-latest book Asian Tofu
Eat Your Words with Aliya Leekong, author of Exotic Table
Eat Your Words with Hiroko Shimbo, on her latest book Hiroko's American Kitchen 
Eat Your Words with Tadashi Ono and Harris Salat, co-authors of Japanese Soul Cooking
Recipe-Browsing List in the Meantime, Too:
Old-fashioned ban wan recipe -Lucky Peach
Pan-Fried Leek Buns -Serious Eats 
My first recipe for gua bao (pork belly buns), 2011 on NEOINY
More to come! Hope to come away of these launch events with many more recipes to share. And, to come away from them having met you!