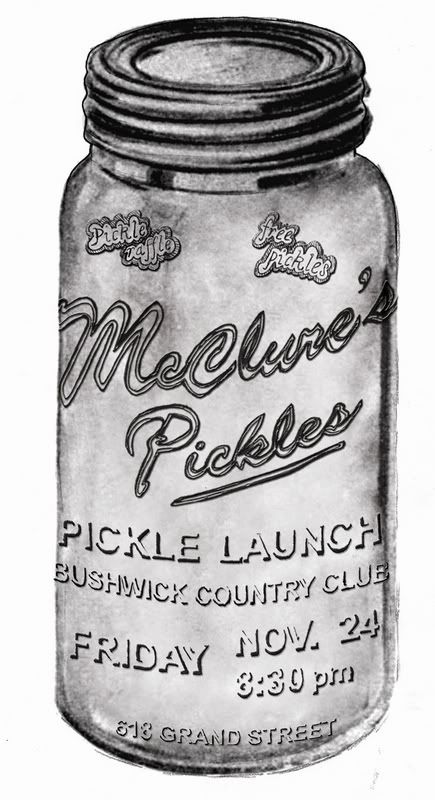 NYC foodies! What have you got to do this Friday after sleeping off your turkey stupor and shopping 'til you drop? Spicy garlic dill pickles, picklemartinis, kick ass music, and good ol' bar drinking might be just the weekend wake-up call.
What's more, the McClure's Pickles cukes are all primed and prepped for the holiday season, at their most delectable after a 3-month steep. I'd go to this if I weren't in upstate New York visiting my 93-year-old grandfather and yes, still stuck in a turkey-induced sleepwalk (more on that later–how fascinating!).
The Bushwick Country Club in Williamsburg is the place to hit, at 513 Grand St. off the Lorimer St. L stop. Everybody goes home happy. Unless you don't like pickles . . . and that would be strange.