Monday, July 31st, 2006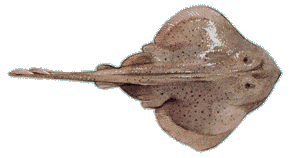 I'm still counting down to officially not eating out in New York (or anywhere else, for that matter), pending on my creation of the real website for this blog. So in the meantime, I succumbed to having a dinner out, more or less to escape the heat we've had this weekend and eat in a climate that I actually feel hungry in. I went to Dumont with two friends, who both ordered the skirt steak. I wasn't particularly craving a heavy meal and went with the skate dish. Wasn't expecting quite so heavy a fish dish, nor as tasty. The thin sauce that circled the colorful, impressive pile on my plate was a classic herby, white wine reduction dotted with softened whole cloves of garlic and briny, purple nicoise olives. A few chunks of stewed tomato were infused with both these flavor-packers. The fish was crisped on both sides to a satisfying ochre, and the meat looked as if deeply scored because of how naturally defined the grain of the fish was. I realized then that I was eating something like a small shark.
On a similarly unnerving note, I learned that what defines a skate in the ray family is that it doesn't have a stinger. This could be the reason why I've never heard of eating other types of rays. And like sharks, it excretes the chemical urea throughout its skin, and if skate is not handled properly after capture, the meat becomes contaminated. This can be detected if it smells of ammonia. It's all good information to know, though I'm glad I did my research after eating the skate. And it's also probably a good thing I chose this dish as one of the last meals I'll eat in a restaurant for a while, because I don't think I'll be cooking a skate myself anytime soon.